Project Nanhi Kali:
Creating a better tomorrow...

Find out who we are and
what we do for the girl child
Project Nanhi Kali was founded in 1996 at
K.C. Mahindra Education Trust by Anand Mahindra with the aim of educating underprivileged girls in India.
Support offered for the cause
Project Nanhi Kali is one of India's largest programmes that enables underprivileged girls to complete 10 years of schooling. The project provides daily academic support as well as an annual school supplies kit, which allow the girls to attend school with dignity.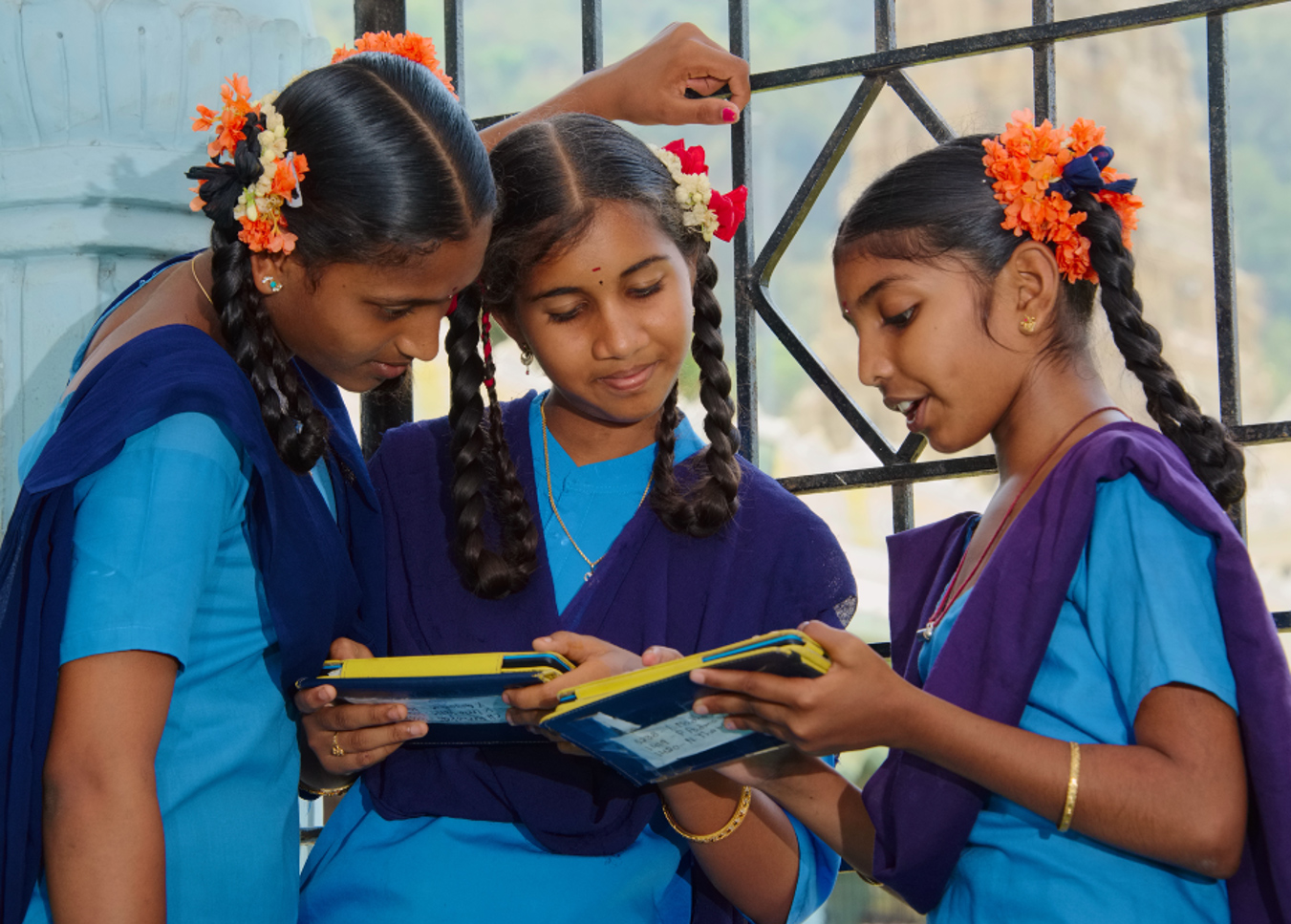 550,000+ girls supported since 1996
For the year 2022-23
Project Nanhi Kali is a participatory project where you can sponsor the education of an underprivileged girl child for a minimum period of one year. For as little as INR 5400, you can support a girl studying in primary school (Class 1 to 5), and for INR 6000, you can support a Nanhi Kali studying in secondary school (Class 6 to 10) for an entire year. As a sponsor, you will receive the photograph and profile of your Nanhi Kali, followed by regular progress reports.
News &
Events
Stay up-to-date with the latest from Nanhi Kali