For over 10 years now, we at Project Nanhi Kali have been waking up early and excitedly on the third Sundays of January, to participate in the Mumbai Marathon (currently known as Tata Mumbai Marathon) to run for the cause of the #GirlChild. As fortunate as we have been, a growing number of supporters have joined us over the years to raise funds and support more and more young girls get access to uninterrupted education with dignity.
This year, with the support of 345 runners, including 225 individual runners from Mahindra Group, 105 Mahindra employees in the Corporate Challenge category and 15 from Titan Company Limited, we have already raised over INR 2 crores.
We are especially thankful to the Group CFO & CIO of Mahindra & Mahindra, Mr. V.S. Parthasarthy, who has raised more than INR 1.8 crores of the total amount and has bagged the title of Change Legend at the Marathon.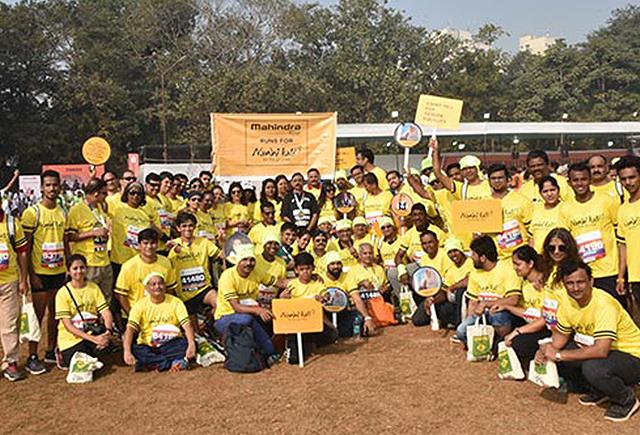 A year that has begun with great support pouring in from across our country, we are surely a step closer to releasing our dream of putting a #MillionGirlsInSchool.