On 10th April 2015, supporters of girl child education across the country headed to the JACK & JONES, VERO MODA and ONLY stores. Yes, you read that right!
BESTSELLER India, the parent company of these fashion brands, celebrated charity worldwide through their Give-A-Day campaign. All sales proceeds from over 40 countries were donated to a charitable cause. In India, Nanhi Kali was the chosen charity partner.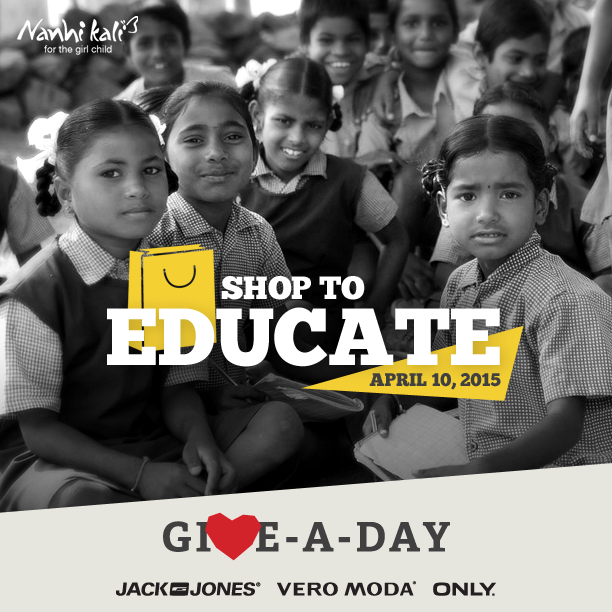 For a week leading up to the big day, all Bestseller brands and Nanhi Kali teamed up to build awareness on social media. Twitter buzzed as the #BestsellerGiveADay hashtag trended and more and more people joined the contest. On the day of the sale, the 110 exclusive brand outlets and 355 shops-in-shops of JACK & JONES, VERO MODA and ONLY across 25 cities were teeming with customers who were shopping for a cause. The store staff at all outlets also participated by holding up banners, posting photographs and proudly speaking about Nanhi Kali.
On behalf of our 100,000 Nanhi Kalis and our entire team, we would like to say a big thank you to the entire team of Bestseller India for this support.