The photoshoot initiative called 'Proud Fathers For Daughters' was conceptualised five years ago by ace photographer Atul Kasbekar and Chairman of the Mahindra Group, Anand Mahindra, post the Nirbhaya tragedy, with an aim of changing attitudes towards girls in India. Even in the 21st century, in our patriarchal society, there are millions of girls who are discriminated against purely because of their gender.The first Proud Fathers For Daughters event was held in 2014 and since then this annual event features renowned photographers who capture the special bond between a father and a daughter.
Anand Mahindra, Chairman, Mahindra Group, said, "The World Bank has stated that educated women help lift households, communities and nations out of poverty. Nothing could be less ambiguous. If India wants to escape the gravitational pull of poverty, then it cannot afford to waste a moment in ensuring education for all girls. Through this pledge by Project Nanhi Kali, we are striving to overcome the societal, economic and cultural barriers that prevent girls from claiming their right to an education."
This year we joined hands with some of India's top photographers, Atul Kasbekar, Colston Julian, Jaideep Oberoi, Prasad Naik, Rohan Shreshtha and Avinash Gowarikar who captured some very special father-daughter moments in their cameras!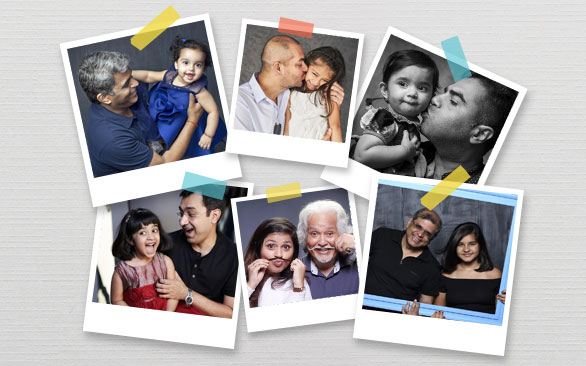 The event received coverage in all leading media publications, including the following:
We are thankful to all the supporters of Project Nanhi Kali who made this year's Proud Fathers For Daughters event a huge success!