Project Nanhi Kali had a great turn out at the Standard Chartered Mumbai Marathon again this year. On Jan 15, 2017, a 420 member strong Mahindra contingent and several individual supporters ran for Project Nanhi Kali.
We also had the great support of our passionate leader, Mr. V. S. Parthasarathy, CFO of Mahindra & Mahindra. He individually raised Rs. 12,16,430 lakhs at the #SCMM 2017 that will support around 400 Nanhi Kalis. We thank Mr. V. S. Parthasarathy for continuously being a supporter, contributor as well as campaigner for Project Nanhi Kali.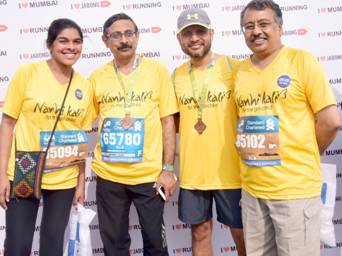 The Dream run witnessed all our supporters wearing yellow Project Nanhi Kali T-shirts, carrying placards and banners to spread the message to #EducateTheGirlChild.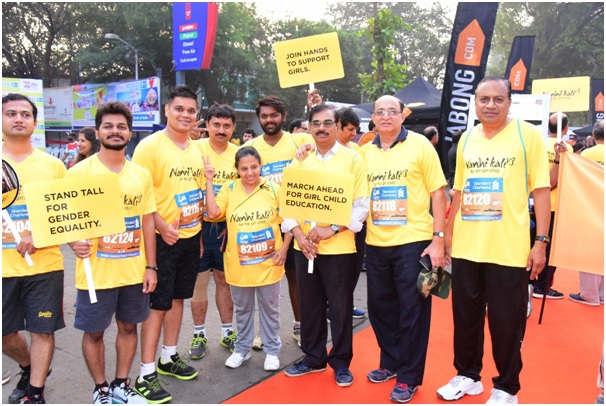 Almost everyone at Standard Chartered Mumbai Marathon ran 100 meters extra in support of Project Nanhi Kali, as part of an initiative put together by Nestlé India.
40 volunteers formed a human chain holding placards to form the words – "NANHI KALI" & '#EDUCATE THE GIRL CHILD' before and after the 100 meter extra zone created by Nestle at the 3 km Oberoi-Trident Hotel U turn, encouraging runners to support the cause.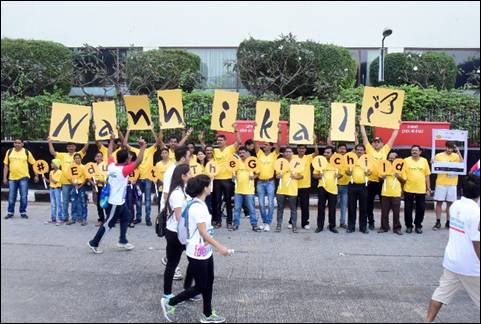 Many runners even stopped to click selfies with our branded Instagram frames at various locations and posted it on their social media accounts, helping spread awareness about the cause.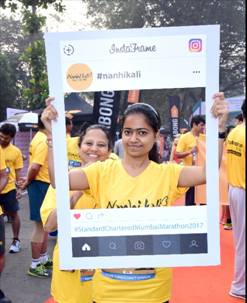 A big shout out to each and every volunteer from various departments – Mahindra Logistics, Corporate Infrastructure & Services and the IT sector for making this event a huge success.
To all the participants of the Mahindra Group and our volunteers, thank you for being such a strong pillar of support to Project Nanhi Kali.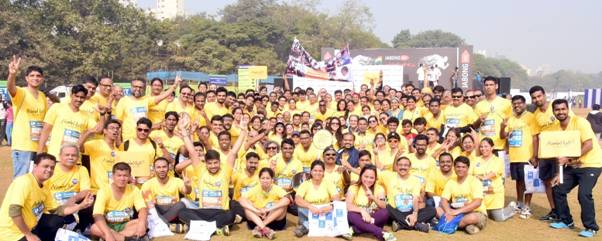 Your efforts have resulted in sponsoring the education of 2196 Nanhi Kali's. A milestone we could not have achieved without the team's support. Together we stand and together we Rise for Good.