Is there a happier picture than our Nanhi Kalis celebrating being girls? While National Girl Child Day falls on January 24, we at Project Nanhi Kali believe that it deserves to be celebrated every day. 500 Nanhi Kalis with their parents, school teachers,Maa committee (mothers' group) members and the Project Nanhi Kali team came together for a day of rejoicing who they are, at Abhimanyu Mangal Karyala in Chakan on 18th February, 2017.
It was a joyous atmosphere with Nanhi Kalis singing songs, performing dances, drama and poetry recitations on themes like girl child education, gender discrimination and Swacch Bharat Abhiyaan.

The event also had an interesting 'Fun with Science'lecture, which had live science experiments.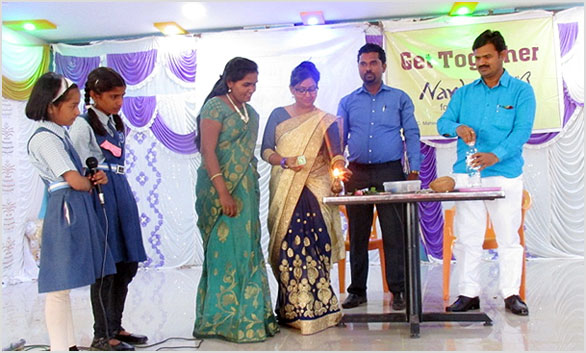 And the fun continued, with an interactive session on the 'Importance of Education' spiced with mimicry and loads of laughter. This was conducted by Nitin Padune, who is a teacher, orator and theater actor. The event culminated with a colorful display of creative arts and crafts made by Nanhi Kalis

Nashik saw another grand celebration at Nakshatra Lawns on 27th February, 2017 where Nanhi Kalis from 68 schools along with their headmasters, teachers and Project Nanhi Kali community associates had a gala time.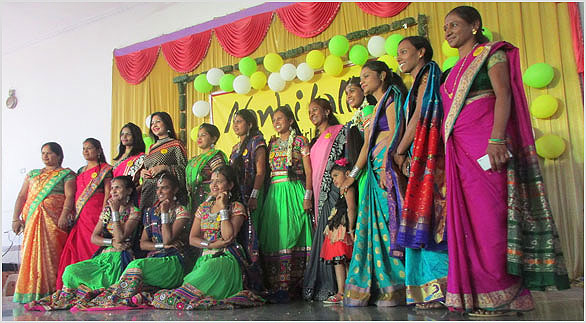 It was a fun-filled event with art displays, handicraft stalls, flower arrangements, science experiments and other attractions.
Here the Project Nanhi Kali community associates joined the girls in performing dance recitals, dramas and skits on social themes.

The event was attended by more than 1000 participants. The eminent guests included Namita Kohok, a cancer survivor and winner of Ms. Worldwide Queen Beauty Pageant, Professor Pankaj Nagmoti from Motivala B.Ed College and officials from the Police and Education departments.
All in all, a day where all the Nanhi Kalis got a chance to let go of their inhibitions, be themselves and display their talent to everyone present, making it a happy memory to be cherished forever.